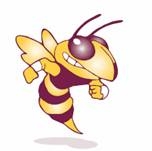 Virtual Education at St. Johns Virtual School

St. Johns Virtual School (SJVS) offers high quality, online K-12 curriculum, including Advanced Placement (AP) courses, all taught by local St. Johns County teachers. SJVS can be a resource for students to access additional courses not offered in their zoned schools.
How to Register
Please follow theses step by step instructions for how to register for a SJVS course.
Courses Offered Online
The list of courses offered through SJVS can be found here: http://www-sjvs.stjohns.k12.fl.us/courses/.
Additional course offerings are available through Florida Virtual School (FLVS): https://www.flvs.net/part-time/courses#highschool
Trouble Shooting
Having trouble with your current SJVS/FLVS courses or account? Please reach out to your virtual teacher directly, or call the help line at 1-800-374-1430.
Proctored Exams
In order to schedule a proctored exam for a SJVS/FLVS course, please contact Parker Raimann, Testing Coordinator, at [email protected]. Proctored exams are usually held after school on Wednesdays in the Media Center.