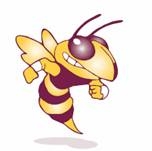 For national, state, and local scholarship opportunities to earn money for college, please review the virtual scholarship bulletins below.         
www.stjohns.k12.fl.us/guidance/scholarships/
(scroll down to "Scholarships")
---
Financial Aid Night – October 05, 2022 – SAHS –  Media Center @ 5:30
Presentation – 2022 Financial Aid Presentation
---
Bright Futures Scholarship
The 2022-2023 Bright Futures Scholarship application is available online on October 1, 2022. To apply online, please visit https://www.floridastudentfinancialaidsg.org
For more information about this scholarship, please visit http://www.floridastudentfinancialaid.org/SSFAD/bf/bfmain.htm.
---
FAFSA Info
Students seeking financial aid for college should submit the Free Application for Federal Student Aid (FAFSA) beginning October 1st of their senior year. It must be completed no later than August 31st  in order to be considered for eligibility.
As your students and their families prepare to fill out the FAFSA®, you're likely getting a lot of questions. Click on the links below to provide them with the resources they need to complete the FAFSA as soon as possible:
Don't forget to share our interactive college prep checklist, the College Planning Calendar, with your seniors and their parents this year. From applications to move-in day, they can receive reminder emails and customizable to-do lists to keep track of each step of the college planning process.
Please share College Covered with your students and forward this message to anyone – colleagues, friends, and professional groups – who would find these resources helpful. If you have any questions or feedback, please feel free to contact me.
 .
---
Additional Scholarship Information. Website Searches
https://www.facebook.com/college.scholarships/
http://www.guaranteed-scholarships.com
http://www.fastweb.com
https://www.goingmerry.com
http://www.studentscholarships.org/2015scholarships.php
https://www.nacacnet.org/student/paying-for-college/
http://www.finaid.org
http://www.collegeboard.com
https://findtuition.com
http://www.scholarships.com/financial-aid/college-scholarships/scholarships-by-state/florida-scholarships/