School Counseling Department
Welcome! The St. Augustine High School School Counseling department will work in conjunction with teachers, families, students, and other staff members to maximize student achievement. We serve all students regarding academic planning, personal/social challenges, and assist them in planning future education and career choices.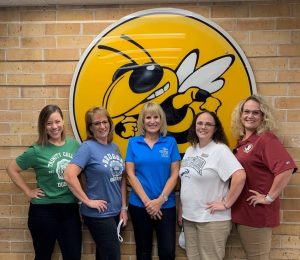 ---
2021-2022 Course Registration
Our 2021-2022 course registration process will run from Monday, Feb. 1st through Monday, Feb. 22nd. Your student will have an opportunity to conference with his/her school counselor to discuss core academic and elective course options at a scheduled appointment through his/her English class. Students will have until Thursday, April 8th to make any changes to their course requests for the 2021-2022 school year. After that point, course request changes will not be accepted.
Please take a moment to review our 2021-22 Registration Handbook and Course Catalog. All students MUST pre-select elective choices through HAC prior to his/her registration appointment with a counselor. The list of elective choices and instructions for elective selection can be found on page 10 of the registration handbook. This will allow for additional time to discuss other topics such as credit recovery, grade forgiveness, and/or college/career planning.
Registration Schedule
Feb. 1 – Ms. Calderone
Feb. 2 – Ms. Hampson
Feb. 4 – Mr. McCullom & Ms. Hall
Feb. 5 – Ms. Watanabe & Mr. Benyacko
Feb. 8 – Ms. Lykins
Feb. 9 – Ms. Wood
Feb. 11 – Ms. Mousley
Feb. 12 – Ms. McPeake
Feb. 16 – Ms. Thamdrup
Feb. 18 – Ms. Thomas
Feb. 19 – Ms. Szatzschneider
Feb. 22 – Ms. Young
 
---
School counselors provide the following services:
| | |
| --- | --- |
| New Student Registration/Scheduling | Student Scheduling |
| Scholarship/Financial Aid Resources | Career Research |
| Support and Referrals for Students in Crisis | Program Advising (Career Academies, Dual Enrollment, AICE/AP, AVID) |
| Parent/Teacher Conference Facilitation | Academic Advising |
| Post-Secondary Planning | College Information and Planning |
| Classroom Counseling Lessons | Short-term Personal/Social Individual and Group Counseling |
| State/District Testing and College Testing (SAT/ACT) Info. | Parent Education/Outreach |
Department Contacts