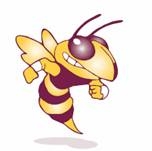 Tutoring Resources
Jacket Prep
Jacket Prep is an after school tutoring program that meets in the SAHS Media Center every Wednesday from 3 p.m. to 4 p.m.
Teachers will be on staff to assist students with Math, Science, English, Social Studies, and ACT reading test prep. Transportation is provided and will leave SAHS at 4:00 p.m. each week.
Peer Tutoring
Student volunteers from the Advanced International Certificate of Education (AICE) program are available to help tutor students in individual subjects. Please see guidance for more information.
Online Resources
www.khanacademy.org