Welcome to the
St. Augustine High School Media Center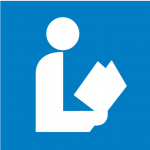 Parental Choice Library Book Restriction Form
Parents may utilize this form to restrict titles their child may check out in the school library. Please complete the form and return it to your child's teacher or librarian.
This form is only required when a parent is seeking to restrict access to materials in the media center.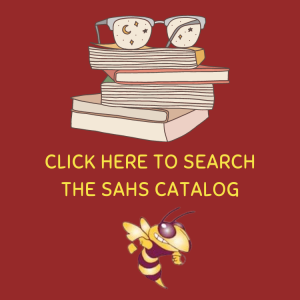 We are here for YOU!
Our friendly staff is ready to help you locate resources, research credible sources, and connect you with books that suit your reading style!  Frequent the media center to utilize our computers, research using our databases, print, and explore our Makerspace. Our media center will be accessible to all students before school, during lunchtime, and during class with a pass from your teacher.
Need to pay for a lost or damaged book?  See the links at the bottom of this page or contact the Media Specialist: Ms. Walsh
Are you recently quarantined or need help logging into or navigating Schoology? Click on the link to the right that says "Distant Learning Guide"
SAHS Media Center Team
Ms. Walsh (Haddix), School Librarian Media Specialist, [email protected]
Ms. Bennett
Ms. Muscavage
Contact us by phone: 904-547-8527
SchoolPay link for Lost or Damaged Textbooks, Pay here: https://www.schoolpay.com/pay/for/Lost-or-Damaged-Textbooks-20222023/Sd8tLeH
SchoolPay link for Lost or Damaged Library Materials & Books, Pay here: https://www.schoolpay.com/pay/for/LostDamaged-Library-Books-20222023/SdqmvZZ
IMPORTANT!! Please confirm with library staff the correct amount to be paid and retain receipt of payment (or screenshot) to show library staff so we can remove your fine.