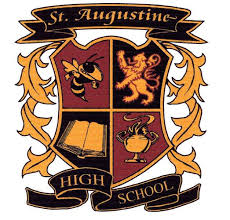 Welcome to St. Augustine High School's testing page! Please see the links to the right for specific testing information. If you have any questions regarding testing, you can e-mail Ms. Naughton or call (904) 547-8528.
All AICE Exam Testing questions should be directed to Mrs. Dena Bechtle at (904) 547-8533.
If you took the any of the Winter EOC Tests your scores are in! Students can request a copy of their score through the guidance office from January 22nd through February 5th. If you have any questions, please contact Ms. Naughton.
Please click here to view SAHS's 2018-2019 Testing Calendar. Please note, these dates may be subject to change.