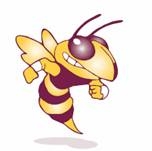 College & Career Planning 
FREE APPLICATION TO ST. JOHNS RIVER STATE COLLEGE!!
2021 College/University Representative Visits to SAHS
Each fall semester we invite representatives from colleges and universities to visit SAHS to present information to students about their school. Juniors and seniors interested in participating in any of these informational presentations are to sign up in Guidance no later than one day prior to the scheduled visit. We have listed the current scheduled visits for this year below. Check back frequently to see if more schools have been added!
College
Date
Time
Location
FCTC
Wed 9-15
LUNCH (all 3 Lunch times )
Cafeteria
University of Florida
Thurs. Sept 16
2:20-3:05
Cafeteria

University of Alabama

Florida State University

Monday, Sept 27

Friday , Oct 1

1:30-2:15

11:00-11:50

Cafeteria

Cafeteria

University of North Florida
Thurs, Oct 14
10:15-11:00
Cafeteria
LSU
Mon- Oct 25
2:20-3:05
Cafeteria
PAUL Mitchel Academy
Thurs – Oct 28
1:30-2:15
Cafeteria
FAMU
Monday – OCT 25
10:15-11:00
Cafeteria

United States NAVY

University  of South Fl.

Thursday -OCT 28

Tuesday- Nov 2

11:50-1:25(Lunch table visits)

1:30-2:15

Cafeteria

Cafeteria

Saint LEO University
Wednesday – Nov 3
2:00
Cafeteria

United Sates Air Force

Saint Johns River College

Thursday – Nov 4

Tuesday – Nov 9

11:15-11:45

11:50-1:25

Cafeteria

Cafeteria

Webber University
Tuesday- Nov 16
11″00-11:45
Cafeteria
 
 
 
 
 
 
 
 
 
 
 
 
 
 
 
 
 
 
 
 
 
 
 
 
 
 
 
 
College Visit Sign-Up Procedures (Sign up in Guidance):
1. Write your name on the sign-up form for the visit that you want to attend.
2. Remove a NEON label and place on the date of the visit in your planner.  This will be your pass for the day of the visit.
3. THE SIGN-UP SHEET WILL NOT BE AVAILABLE ON THE DAY OF THE VISIT!  YOU MUST SIGN UP PRIOR TO THE DAY OF THE VISIT!  YOU WILL NOT GET A PASS ON THE DAY OF THE VISIT!
Day of Visit Procedures:
1. Check in with your teacher first!!  Show them the NEON label/pass in your planner.
2. Proceed to the location on your NEON label/pass. Bring your planner with you.
3. The sign-in sheet will be passed around during the visit. Sign next to your name.
4. Report to class when the bell rings. If you are staying to speak to the admissions representative, you must get a pass from Mrs. Cashwell when you leave to go back to class.
TIPS:
1. Think of things you want to know about the college/university before the visit. Write down some questions you would like to have answered.
2. Sit close to the representative so you are able to hear all of the valuable information.
3. We want you to enjoy your visit, and learn a lot. HOWEVER…..if you choose to be disruptive or disrespectful, you will be asked to leave and will not be permitted to attend future visits.
____________________________________________________________________________________
Check this
out!!!
---
Planning for College and Beyond
Please visit www.FloridaShines.org. This website was designed to help students succeed in school and life after graduation. You can find resources on preparing for college, college admissions, and degree programs.
This link (https://www.floridashines.org/find-a-career/mycareershines-for-college-and-workforce) provides a personalized high school progress evaluation, the College and Career Planner booklet, a College Checklist, as well as helpful resources for test-taking and studying skills.
---
Finding the Right College or University for You
In September 2015, The U.S. Department of Education released the College Scorecard website, an online college ratings system. The site provides information to users about institutions' annual cost of tuition, graduation rates and median earnings of graduates 10 years after completing their studies, as well as more granular data regarding the percentage of students receiving federal loans and need-based aid (Pell grants). The site was designed to assist students in selecting post-secondary education options that will prepare them for their careers while avoiding the pitfalls of student loan debt and under performing institutions. https://collegescorecard.ed.gov/
For more information on affordable colleges in Florida, please visit: http://www.collegeaffordabilityguide.org/schools/florida/
This link will take you to the link from CollegeChoice.net of the Best Online Universities:  https://www.collegechoice.net/rankings/best-online-colleges-and-universities/
---
Florida State University System Admissions Matrix
Thinking about applying for one of Florida's 12 state universities? Click the image below to download the matrix for information on location, size, average GPA and ACT/SAT test scores, etc.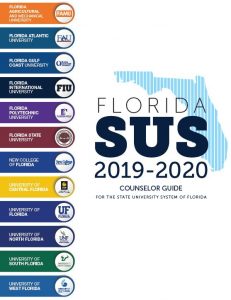 ---
Career Planning
Please create a MyCareerShines account at: https://www.floridashines.org/succeed-in-college/plan-your-path
This program provides:
•  A series of assessments about your interests, skills and priorities will help you connect with careers that are just right for you.
•  An extensive catalog of careers with easy-to-understand job descriptions will help you learn about the vast array of occupations that are available in the dynamic 21st century economy.
•  The online planner will help you create a personal path for education that prepares you for a successful career.
•  Information about colleges and financial aid will help you turn your plan into reality.
•  When you are ready for work, a variety of online tools will help you create a resume and search for jobs.Tuesday Nov