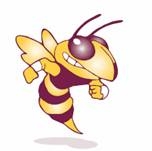 Community Service
Community service hours are required for all Bright Futures Scholarship Awards – Florida Academic Scholars, Florida Medallion Scholars and Gold Seal Vocational Scholars: 100, 75 and 30 hours respectively.  You may begin logging your community service hours the summer before your freshman year.  Community service hours should be documented by logging the hours on the Community Service Log and attaching verification letters that are on letterhead of the place where the hours were served.
Please review the official St. Johns County School District community service guidelines here: https://www.stjohns.k12.fl.us/guidance/community-service/
Below are some examples of hours that are considered Community Service:
Service to a government agency
Service to a not – for – profit local, national or international organization
When training meetings are required prior to the actual service, a student can receive credit for up to 2 hours of training in addition to the hours for the service.
Service to a school or school organization – in which credit is not being awarded
Service to a religious organization
Participation in not – for – profit Fine Arts performances or exhibitions
When hours are being earned in which rehearsal time is required, a student can receive credit for up to 3 hours of rehearsal time for every hour of performance time.
VPS hours provided credit is not being awarded
Non – paid internships at a not – for – profit organization with prior school official approval
Career Academy non – paid internships
Below are some examples of hours that are not considered eligible for Community Service:
Family related activities
Hours in which students are compensated either monetarily or materially
School related activities that have required attendance and/or are a part of the course requirement to earn credit
Attendance at meetings which are required as part of membership in a club or organization
Activities that cannot be documented on business letterhead
Volunteer services for a for – profit business
Students are encouraged to choose a variety of opportunities or services when selecting and completing their community service hours.   If a student is unsure if activities are considered viable, they should consult their guidance counselor prior to the activity.  If the student is completing service hours in order to meet the Florida Bright Futures Scholarship criteria, the Bright Futures Community Service Form must be completed before the service begins.  

Bright Futures Community Service Form
---
Find opportunities for volunteering in your community: