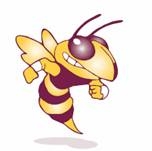 Student Mental Health
Counseling Resources
School Based Mental Health Counseling
St. Augustine High School in conjunction with the St. Johns County School District Student Services office and local area mental health service organizations offer on-campus mental health counseling services to students on a referral basis. Contact your student's school counselor for more information.

Local Mental Health and Family Services providers in St. Johns County and surrounding areas
Hotlines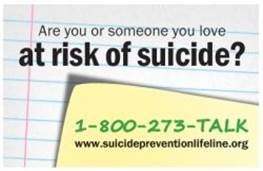 Suicide Prevention Life Line
1-800-273-TALK (8255)
www.suicidepreventionlifeline.org

LGBTQ Youth Suicide Hotline
Need a safe, non-judgmental place to talk?
1-866-4-U-TREVOR or 1-866-488-7386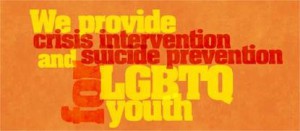 Mental Health Information and Coping Strategies
The SAHS school counselors recently met with students in Coach Esguerra's HOPE classes to discuss mental health. Mental health is a state of well-being that allows us to know our own potential. Mental health allows us to cope effectively with the normal stresses of life, to be productive, and to contribute to our community, family, school, friends and social groups. Mental illness a medical condition that interrupts a person's thinking, feeling, mood, ability to relate to others and daily functioning. Mental illness often results in an inability to cope with the normal stresses of life. Mental illness can affect up to 1 in 5 adolescents. Click here to view the full presentation!
Student suggested coping strategies:
| | | | |
| --- | --- | --- | --- |
| Physical activity | Go fishing | Cooking | Watching videos |
| Exercising | Hunting | Baking cookies | Watching a favorite show |
| Working out | Punch a punching bag | Reading | Drawing |
| Weightlifting | Yoga | Journaling | Chilling with a friend |
| Boxing | Take a break | Writing | Taking a nap |
| Running | Go on a walk | Reflecting | Eating |
| Dancing | Go outside | Praying | Talking to someone |
| Playing sports | Deep breathing | Think about positive things | Venting |
| Horseback riding | 4 box breathing | Playing an instrument | Going to the beach |
| Skating | Close your eyes, count to 10 | Listening to music | Traveling |
| Swimming | Meditation | Singing | Spending time in nature |
| Football | Spending time with a pet | Taking a hot bath | Spending time with family |
| Basketball | Cleaning | Drinking a cup of hot tea or coffee | |
| Surfing | Be productive | Playing video games | |
Mental health issues can be managed, and we are here to help! Please reach out to the school counselors, teachers, deans, nurse, family, friends, health care providers, and spiritual leaders for support.
---
 Mental Health Prevention/Intervention Resources
National Suicide Prevention Lifeline Call 1-800-273-8255 (TALK), available 24/7

AZS Behavior Health Services  Call 215-284-3485

Services Offered: In home and community based behavior health services for children with ADD/ADHD, depression, behavior problems, anger, Autism, and impulse control issues
Child Guidance Center    Call 904-448-4700 www.childguidancecenter.org

Services Offered: Specializes in helping children, adolescents, and their families cope with the stresses of life. Services include: Behavioral health services, community family services, individual counseling, and group therapy

Daniel Kids  Call 904-296-1055 www.danielkids.org

Services Offered: Mental health, mentoring, counseling, foster home placement, independent living services, behavior counseling, and adoptions

EPIC Community Services   Call 904-829-2273 EPICBH.org

Services Offered: Counseling for substance abuse, anger management & mentoring services for children

St. Augustine Youth Services   Call 904-829-1770

Services Offered: Counseling, training, behavior modification, medication management & group home for ages 6-18

Parents Anonymous        Call 800-352-5683

Services Offered: 24 hour parent help line and support group for parents. Provides parenting and anger management tips
Affordability Resources
Florida KidCare      Call 888-540-5437 https://www.healthykids.org/kidcare/what/

Services Offered: Low Cost Health Insurance for Children

Hope Haven Children's Clinic   Call 904-346-5100 www.hope-haven.org

Services Offered: Mental health, academic support, tutoring, speech and language, learning disabilities & counseling
St. Johns County Social Services          Call 904-209-6140

Services Offered: Free or discounted prescription Assistance with medical bills, medication, rent, utilities & transportation

GoodRx   www.goodrx.com

Services Offered: Compares retail prices of prescription drugs from different pharmacies in the United States. Coupons, discount card. Mobile app. Pill identifier.
Source: Episcopal Children's Services Resource Guide