The Cambridge AICE Program at St. Augustine High School
Cambridge International Fellowship Centre
---
St. Augustine YMCA
The St. Augustine YMCA will have a number of Volunteer Opportunities available for high school students to gain Community Service Hours.
This is the Volunteer Application for students interested in a long term opportunity. YMCA Volunteer Application The process for long term opportunities includes a reference check, background screening, and online trainings based on the designated volunteer assignment. The process time for these applications is 7-12 business days.
Also, we will have monthly special events through the First Coast YMCA and through Community Partners in St. Augustine and Jacksonville. This is a quick and easy way to gain fulfilling community service experiences. If you have any students that are interested in these events, they will be added to my event contact listed and will be contacted monthly with the opportunities available. There is no process time needed for these events.
Please have students contact me directly at the St. Augustine YMCA 904.471.9622 ext. 203 or by email [email protected].
Thank you and have a great school year!
SHAMMA RANDA SHEHAB
Welcome Center Experience Leader/Volunteer Coordinator
St. Augustine Family YMCA
YMCA of Florida's First Coast
500 Pope Road
St. Augustine, FL 32080
904-471-9622, x209
---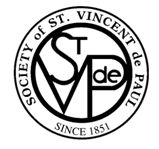 Do you need community service hours or want to have fun volunteering?
The Society of St. Vincent de Paul is in need of volunteers, whether for a couple hours a week or for an entire day, as an individual or as a group. The Society reaches out to those in need both in our local community and abroad. As a volunteer, you may be asked to sort incoming daily donations, organize different parts of the thrift store, or assist us in other tasks.
We also accept donations of clothes, toys, books, games, furniture, appliances, and just about everything else.
Located at 19 McMillian Street (About 5 minutes from SAHS). Open 10am-5pm, Monday through Saturday.
If interested, please call (904)824-3333 and ask for Al or Marie
---
Tutors Needed
Currently, we are trying to address the tutoring needs for students in our School District Homeless Program. We are looking for possible tutors from Honor Society students, that are able and willing to help tutor. The tutoring will occur after school at the elementary, middle and high school levels, on a volunteer bases. It is our hope to match student need and location to each tutor.
Thanks for your help,
Chamane Williams
Homeless Liaison
St. Johns County School District
904-547-7587
904-547-7595 (fax)
---
VOLUNTEER OPPORTUNITIES AT THE ST AUGUSTINE LIGHTHOUSE & MUSEUM
St. Augustine Lighthouse and Museum (SAL&M) offers a variety of group tours and programs that provide fun, educational experiences for all ages. Whether a school group, home school group, scout troop, civic club, or Elderhostel program, we have a program to meet the educational needs of the community. Come be a part of this exciting organization and make a difference!
Site Interpreter: If you enjoy talking with people and telling them about history, this is for you! Site interpreters stand at the top of the lighthouse or at the base of the tower to monitor visitor safety and to improve guest interaction. Site interpreters are needed 7 days per week, stand for up to 2.5 hours, and may climb the 219 steps as part of the job. Training is required and counts towards volunteer hours.
Store Support: Check in store merchandise, process and ticket items for sale, stock merchandise, and customer support. This opportunity is available 7 days per week, schedule to be arranged on case-by-case basis.
Contact Brenda Swann at [email protected] or (904) 829-0745 ext. 208 for more information on becoming a St. Augustine Lighthouse and Museum volunteer. The SAL&M is the interpretive arm of the First Light Maritime Society.
---

Cambridge AICE Counselor
Dena Bechtle
(904) 547-8533
[email protected]