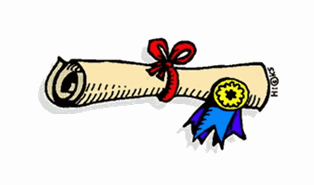 The Cambridge AICE Program at St. Augustine High School
Cambridge International Fellowship Centre
---
Congratulations to Mason Matos and Sara Roqhuett for earning the National Hispanic Recognition Award from the College Board National Recognition Program. Mason and Sara earned this recognition because of their academic achievements in school and the outstanding scores earned as a result of participating in the PSAT at the beginning of their junior year.   They have accomplished these milestones during an immensely demanding period of their high school career. We couldn't be more delighted to share this great news!
---
CONGRATULATIONS TO OUR STUDENTS WHO EARNED THE CAMBRIDGE SCHOLAR AWARD DURING THE JUNE 2021 EXAM SESSION!
CAMBRIDGE INTERNATIONAL A LEVEL – TOP IN THE USA – HISTORY RECIPIENT
Anderson Davis
CAMBRIDGE SCHOLAR AWARD WITH DISTINCTION RECIPIENTS
(3 x A grades or higher at Cambridge International A/AS)
Rory Angelus, Carter Brumbalow, Aidan Bryant, Jackson Callaghan, William Cap, Dillon Dixon, Xavier Haines, Zecharia Hannah, Brynna Mason, Connor Mickey, Sofia Northrup, Kayleigh Sullivan, John Yonge
CAMBRIDGE SCHOLAR AWARD WITH MERIT RECIPIENTS
(3 x B grades or higher at Cambridge International A/AS)
Zachary Albright, Tristen Ash, Owen Carlson, Jeffrey Cernese, Dylan Cook, Rhys Cote, Stephanie Deleon, Sona Earnest, Mary Gray, Samuel Hartley, Kristopher Ireland, Gabriella Johnson, Isaac Keffer, Robert Koliner, Benjamin Koppman, Kade Kranjc, Brenner Logan, Ryan Lomaglio, Madison Mahr, Nalani Manyak, Ian Mayhood, Solomiya Maykovych, Elliot McDowell, Patricia McDowell, Abigail Morgan-Bedsole, Wilson Nguyen,  Grace O'Shell, Ethan Paredes, Taylor  Parry,  Ella Robshaw, Timothy Schroeder, Addison Smith, Isabel Van Rysdam
CAMBRIDGE SCHOLAR AWARD RECIPIENTS
(3 x C grades or higher at Cambridge International A/AS)
Max Adkison, Ayden Andstead, Kelly Arias, Reilly Barber, Adeline Beamish, John Paul Brown, Azlyn Cato, Bridget Connor, Kade Cooper, Sanibel Cotton, Matthew Crlenjak, Anderson Davis, Sarah Dematos, Eliza Dysart, Trey Fiacco, Kaylan Fields, Giavanna Flaherty, Sofie Foit, Khaled Gardner, Clint Griffin, Gabriel Gunnells, Jaden Harris-Hynes, Ashley Herbert, Lucy Hess, Jude Hicks, Paige Hinkle, Alexander Hunt, Jordan Kier, Caldor Knippenberg, Anna Kubart, Amelia McKendrick, Lillie Moore, Michael O'Brien, Liliana Ramirez, Cullen Richardson, Grace Smith, Ariana Snyder, Sarah Stack, Shea Stonaker, Soleil Von Hausch, Riley Wandzilak
---
2021-2022 ANNUAL YOUTH CHARACTER AWARD Recipients:
Seniors:
Anderson Davis, Sona Earnest, Sofia Northrup, Cullen Richardson
Juniors:
Eliza Dysart, Samuel Galloza, Lucy Mowrey,  Emma Mowrey,
Matthews Rodriguez,  Ava Simpson, Sophia Willis, Paige Wilson
PVWH: Erin Smith
---
AICE students continue to be competitive for National and International awards.
Thank you to our faculty for providing such a dynamic learning environment.  If you would like your student recognized on our AICE website, email Dena Bechtle.
---
---


Cambridge AICE Guidance Counselor
Dena Bechtle (904) 547-8533
[email protected]