Welcome to the SAHS Yellow Jacket Battalion JROTC homepage.  Any and all things dealing with the battalion can be found here.                                  
JROTC's Mission is to motivate young people to be better citizens.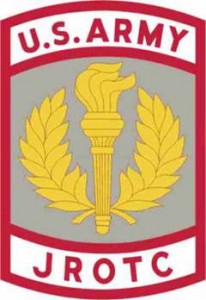 Announcements:
Top Three
BC: Arias, Shannon
XO: Jones, Christopher
CSM: O'Connor, Christopher
Marksmanship Team coming soon !
Pre-State Drill Meet competition March 2nd at Paxson High School
Go-Ruck March 9th at Vilano Beach
The Jacket Battalion is hosting its annual JROTC banquet at 82 Marine Street St Francis Barracks St Augustine FL.
Monday: Academics/Dress For Success
Tuesday: Academics
Wednesday: Polos or Class Bs
Thursday: Drill and Ceremony or Academics
Friday: P.T.