Please use this website for any testing questions, needs or information.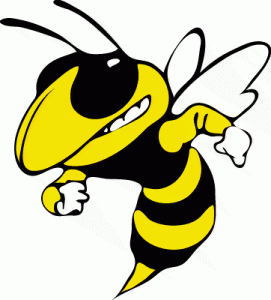 If you have any questions about testing that are not answered on this page, feel free to email Parker Raimann, SAHS Testing Coordinator.
All AICE exam questions should be directed to Ms. Dena Bechtle. 
Current Testing Information
FINAL EXAMS
Some elective classes final exams are being given in class on May 17th and 18th (PE-Cooper/H. Richardson, Visual Arts- Smith/McKean/Latka/Rutledge, Performing Arts- Dodd/Brewer/Beaman/Peters, Learning Strategies- Kelley/Sohn, ROTC-C. Brown/Reynolds, & Journalism-Benyacko)
NO EXAMS CAN BE TAKEN ANY EARLIER THAN MAY 17TH
If your student needs to take their exam on a different day (must be between May 17th-June 11th) please contact the teacher about why they need a new date. IF the teacher approves, they can add them to the early testing spreadsheet (teachers DO NOT have to approve early exams).
All finals are computer based.
Make up testing for Periods 1-6 is Wednesday in the Media Center from 1:05 PM – 2:52 PM. All other make up testing is June 1st-June 11th.
June 11th is the LAST day for final exam testing. After this, the student will receive a zero.
| | |
| --- | --- |
| May 21, 2018 | MONDAY |
| 9:15 AM – 10:45 AM | Period 1 Exam |
| 10:45-10:55 | Break |
| 10:55-12:25 | Period 2 Exam |
| 12:30-1:00 | Lunch |
| 1:00 | Busses Depart |
| | |
| --- | --- |
| May 22, 2018 | TUESDAY |
| 9:15 AM – 10:45 AM | Period 3 Exam |
| 10:45-10:55 AM | Break |
| 10:55-12:25 | Period 4 Exam |
| 12:30-1:00 | Lunch |
| 1:00 | Busses Depart |
| | |
| --- | --- |
| May 23, 2018 | Wednesday |
| 9:15 AM – 10:45 AM | Period 5 Exam |
| 10:45-10:55 AM | Break |
| 10:55-12:25 | Period 6 Exam |
| 12:30-1:00 | Lunch |
| 1:05-2:52 | Study Hall Period 7 |
*Bus riders are the only students that should attend the study hall, all other students may leave after their 6th period exam and DO NOT need to be signed out*
| | |
| --- | --- |
| May 24, 2017 | Thursday |
| 9:15 AM – 10:45 AM | Period 7 Exam |
| 10:50 AM – 11:20 AM | Lunch |
| 11:25 | Busses Depart |