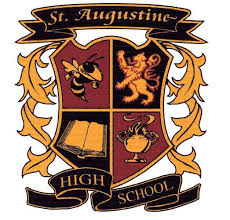 "Testing 101 : Keys For Student Success"
March 26th, 6-8pm
Please Take The Survey Below If You Plan To Attend 
TESTING 101 Parent Survey
Welcome to St. Augustine High School's testing page! Please see the links to the right for specific testing information. If you have any questions regarding testing, you can e-mail Ms. Naughton or call (904) 547-8528.
All AICE Exam Testing questions should be directed to Mrs. Dena Bechtle at (904) 547-8533.
EOC and FSA testing will begin April 1st and run through May 20th. Please click here for a detailed EOC FSA Testing Calendar
Please click here to view SAHS's 2018-2019 Testing Calendar. Please note, these dates may be subject to change.