Welcome to St. Augustine High School
Visitor Access
Seniors
Student Information
Messages & Alerts
PLEASE NOTE: For the safety of our students, anyone signing in as a visitor or wishing to sign out a student must present a picture ID (Driver's License or State ID)
Click here to become a volunteer! 
If you are a person with a disability who needs assistance and planning to attend a school meeting or program, please contact SAHS with your specific need at 547-8530.
SENIOR QUOTES: Seniors can pick up a slip from the Media Center to write down their senior quote for the yearbook. All quotes must be submitted before leaving for winter break on December 21st.
CAP & GOWNS: A representative from Herff Jones will be in the cafeteria to take orders for Cap & Gowns and announcements during all lunches on Friday December 2nd. You can also order online at www.herffjonesnorthflorida.com where you will create an account to order. Make sure you select St. Augustine High School as our gown is embroidered with our crest. The price increases after February 1st!
WALKING FEE: All seniors are required to pay a $25.00 walking fee. This helps offset the cost of graduation which is approximately $15,000. This fee can be paid through school pay (see link above) or in person in the Media Center with cash or check (made out to SAHS). This needs to be paid before March. Graduation will take place at the St. Augustine Amphitheater on Tuesday May 23, 2017.
FUNDRAISERS: SAHS Seniors are raising money to update the Audio System in the Gym as our gift to the school.
"Once a Jacket Always a Jacket" hoodies are on sale for $25.00 and can be purchased in room D406 (Mr. Ranick).
Chipotle on January 24th, 2017 from 4-8, 50% of the proceeds will go to SAHS senior class if you mention us when paying!
UPCOMING EVENTS: Seniors for Seniors is a group of SAHS seniors whose purpose is to give back to the community. To that end, we have adopted the residents of The Pavilion @ Bayview. In the course of that work our students have the opportunity to meet senior citizens that they would otherwise never know.
Seniors 4 Seniors are currently making placements for Thanksgiving dinner at the Pavilion @ Bayview.
December 15th we will sponsor the Guitar Ensemble Concert at The Pavilion and decorate their tree in the lobby.
If you are interested in helping, stop by the Media Center and see Ms. Rimel.
We will begin working on new activities after the holidays!
GRAD BASH: The date is April 7th, 2017 with the price being $120 per student. Students will enjoy Universal Studios from 4 PM until 2 AM. More information after the break to follow!
REMIND UPDATES: If you would like to get updates and reminders about senior events, join our remind group! Send a text to 10181 in the text box, type @msraiman
Social Studies Textbook Adoption:
The St. Johns County School District is currently reviewing materials for the Florida Instructional Materials adoption for Social Studies. The courses being considered for adoption are listed on the district website along with online access information. Digital and print materials are also available for examination at The Fullerwood Center, 10 Hildreth Drive, St. Augustine, FL 32084, from 8:30 AM – 4:00 PM weekdays, excluding holidays. This list will be updated if more items are submitted for review. Check the website frequently for updates. Please call 904.547.39.47 for more information if needed.
ESE PARENT ADVISORY COMMITTEE
St Johns County Schools (SJCS), The ARC, Division of Vocational Rehabilitation (VR)and Agency for Persons with Disabilities (APD) offer
Topic:  Transition Planning
Date/Time:  12/13/16 from 6:00 pm – 7:30 pm
Location:  Creekside High School – 100 Knights Lane, St. Johns, FL 32259
As of 1997, federal law mandates that students with disabilities who have an IEP (Individual Education Plan) must begin a process called transition planning at age 14.  This program is designed to connect students with the proper transition planning services that give them the important skills and career planning tools to better prepare them for a successful life after high school, whether it be in a college setting or in the community.
Goal:  The Parent Advisory Committee is bringing together the school system and community based organizations in order to better support students that are beginning or already involved in transition planning.
Take Away:  Students and families will know more about transition planning services available at schools and in our community.
Action Steps:  Make appointments with community groups that can help students reach their goals or support the family during the transition planning process.
Target Audience:
Parents of students with disabilities
Students with disabilities age 14 and up
Teachers & administrators of students with disabilities
The purpose of the committee is to provide input to district staff regarding our ongoing effort to continuously improve services for students with disabilities.
Parents, Educators, Administrators, & Business Representatives are invited and encouraged to attend.
 St. Johns County School District
Exceptional Student Education Department
40 Orange Street, St. Augustine, FL 32084
SJCCA Performing Arts Schedule 2016-17
As the semester comes to an end for the students who are taking dual enrollment courses on the college campus, we would like to encourage them to return their dual enrollment textbooks and materials to Fullerwood by December 13th.  After December 13th, students incur a fine of $10 per book per day! All books checked out from the Fullerwood Center, must be returned to the Fullerwood Center.  Please do not collect books at your school that were checked out in our office.  (Books received by mail will be checked in as of the day they are received in our office which may cause students to have fines.) 
The office hours at Fullerwood are 8:00 AM until 5:00 PM and we are located at 10 Hildreth Drive
If you are sending out any Alert Now messages (BlackBoard), please consider including this information.  I have also included a backpack note (attached) that you may send home with your Dual Enrollment students.  Please be sure to remind seniors that they must have their DE books returned to Fullerwood in order to be cleared for graduation. 
Spring term checkout begins on Thursday, January 5th from 8:00 AM until 4:30 PM. 
Make Every Day Count Yellow Jackets!
---
OUTSTANDING JACKETS RECOGNIZED-
The following students have been recognized for outstanding Character during the month of November 2016:
Jon Tracey Bashara II
Dominic Palermo


Juan Carlos Coello Sanchez
Dea'Jah Jones

---
Cady Studios
http://cadystudios.com/

---
Transcript Requests
Request official transcripts through the guidance office. The first transcript is free of charge. Each additional transcript is $2.00.
Current students and graduates of 2014 and after request transcripts here:


If you graduated BEFORE 2014, please contact Becky Cosgrove in the Student Records Department. 904-547-7137, Rebecca.Cosgrove@stjohns.k12.fl.us.
---
---
---
Empowering Excellence in Educators


Learn about St. Johns County School District's new instructional evaluation system that will advance student growth and academic achievement
---
Direct Line for Attendance
(904)-547-8519
Direct Line for Nurse
(904)-547-8832
---
---
Important Information 

We now have our own SAHS WebApp.  Just use your internet browser on your smart phone to connect to the "St. Augustine High School Website" (http://www-sahs.stjohns.k12.fl.us) and follow your screen prompt to save the "Yellow Jacket APP" icon to your phone.

School policy prohibits the ordering and delivery of food from off campus vendors during the school day.  All students are expected to bring their own lunch or buy lunch at school.  Any vendors arriving with off campus orders for students will not be accepted.  Please plan accordingly.

Your vote makes a big difference to our school.
Visit GiveWith.Target.com to vote for SAHS.

---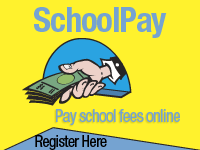 Click here to get started!
Parents can now pay several types of school fees online as designated by each school. It's quick, easy and convenient.
(NOTE: Continue to make payments for school lunches through the paypams.com website.)
SchoolPay Help Line: 888-88-MYPAY
Select this link for more information about SchoolPay.