Welcome to St. Augustine High School
Visitor Access
Student Information
Current Testing
Senior News
PLEASE NOTE: For the safety of our students, anyone signing in as a visitor or wishing to sign out a student must present a picture ID (Driver's License or State ID)
See bottom of page for Senior Parking Information! 
All interims and report cards this year will be issued on HAC (Home Access Center). Students can use the media center during school hours to print a hard copy if they wish. Parents can also get a hard copy via guidance if they would like.
Want to apply for National Honor Society? Click here for the application!
2015 Midterm Exam Schedule
Tuesday, December 15
9:20 – 10:10      Period 1
10:15 – 11:45     Exam Period 2
11:50 – 1:20       4th period and lunch as normal
1:25 – 2:15       Period 5
2:20 – 3:50      Exam Period 3
Wednesday, December 16
9:20 – 9:45      Period 6
9:50 – 11:20     Exam Period 1
11:20 – 12:55    4th period and lunch as normal for Wednesday
1:00 – 2:30      Exam Period 5
2:35 – 2:50     Period 7
Thursday, December 17
9:20 – 10:50     Exam Period 4
10:55 – 11:00    Break
11:05 – 12:30     Exam period 6
12:30 – 1:00     Lunch
Buses Depart at 1:00
Friday, December 18
9:20 – 10:50     Exam Period 7
10:50 – 12:30   Make-up exams
11:00 – 11:30     Lunch
Buses depart at 11:30
If you are a person with a disability who needs assistance and planning to attend a school meeting or program, please contact SAHS with your specific need at 547-8530.



Make Every Day Count Yellow Jackets!
---
Empowering Excellence in Educators


Learn about St. Johns County School District's new instructional evaluation system that will advance student growth and academic achievement.
---
Useful Websites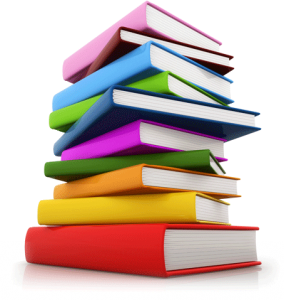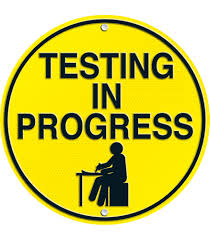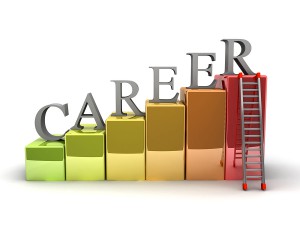 Reading Support                                  Testing Information                            Career Academies                     
Jacket Prep & Reading Resources                                          Test Dates, Locations & Information                                 ROTC, SJCAA, AICE Aerospace & Teaching Academies
---
Direct Line for Attendance
(904)-547-8519
Direct Line for Nurse
(904)-547-8832
---
---
Important Information

ESE Parent Advisory Memo 9/22/15
ALL PARKING DECALS ARE SOLD OUT! SENIOR & UNDERCLASSMAN DECALS ARE ALL SOLD OUT!

We now have our own SAHS WebApp.  Just use your internet browser on your smart phone to connect to the "St. Augustine High School Website" (http://www-sahs.stjohns.k12.fl.us) and follow your screen prompt to save the "Yellow Jacket APP" icon to your phone.

School policy prohibits the ordering and delivery of food from off campus vendors during the school day.  All students are expected to bring their own lunch or buy lunch at school.  Any vendors arriving with off campus orders for students will not be accepted.  Please plan accordingly.

Your vote makes a big difference to our school.
Visit GiveWith.Target.com to vote for SAHS.

---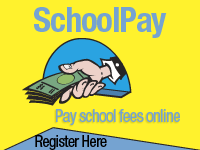 Click here to get started!
Parents can now pay several types of school fees online as designated by each school. It's quick, easy and convenient.
(NOTE: Continue to make payments for school lunches through the paypams.com website.)
SchoolPay Help Line: 888-88-MYPAY
Select this link for more information about SchoolPay.