If you are a person with a disability who needs assistance and planning to attend a school meeting or program, please contact SAHS with your specific need at 547-8530.
Welcome to St. Augustine High
St. Augustine High School

Make Every Day Count Yellow Jackets!
---
Please Note
For the Safety of Our Students, Anyone Signing-in as a Visitor or Wishing to Sign-out a Student Must Present a Picture ID (Drivers's License or State ID)
---
Mission Statement
SAHS will prepare all students for college and careers through rigorous and diverse programs of study which inspire good character and individual talents and abilities via an accepting and rewarding environment.
---
---
Empowering Excellence in Educators


Learn about St. Johns County School District's new instructional evaluation system that will advance student growth and academic achievement.
---
Programs of Study

---
eSchoolPlus: Home Access Center
Direct Line for Attendance
(904)-547-8519
Direct Line for Nurse
(904)-547-8832
---
Jackets of the Month (MVJs)-
(Most Valuable Jacket winners- Feb.)
9th grade- Jordan King
10th grade- Finley Boerema
11th grade- Alexis Williams
12th grade- Justin Silver
Teacher- Kaila Schippani
Staff Member- Bobbie O'Hara

---
Punctuality Pays Winners – (session1) :
De'Von Hardy
Suzi Woods
Besse Ramirez
Antonio Brown
---
---
Jacket Life


Hi Yellow Jackets! Click on me for
additional school information
.
---
Important Dates / Information


We now have our own SAHS WebApp.  Just use your internet browser on your smart phone to connect to the "St. Augustine High School Website" (http://www-sahs.stjohns.k12.fl.us) and follow your screen prompt to save the "Yellow Jacket APP" icon to your phone.
Your vote makes a big difference to our school.
Visit GiveWith.Target.com to vote for SAHS.


Edmodo Student Accounts Update Info
Student Edmodo Accounts

March
SAC Parent Survey:
https://surveys.stjohns.k12.fl.us/TakeSurvey.aspx?SurveyID=72KJmo2
February Scholarships 2015
Microsoft Student & Teacher Advantage Program
Florida Standards Assessment Parent Letter
ESE Parent Survey
Hardship Out of Zone Waiver Process
District Letter Regarding Change to Grading Policy
10th Annual All-County High School Art Show
27th:  Report Cards Issued
April
ESE Parent Survey
Hardship Out of Zone Waiver Process
FCAT Testing
3rd: Student/Teacher Holiday
13th:  SAHS SAC meeting @ 5PM (AVID classroom/media center)
20th: Interims Issued
24th:  Grad Bash (4PM departure from SAHS)
30th:  AYCA Character Counts Banquet (Anastasia Baptist Church, arrive by 5:15PM)

May 
ESE Parent Survey
8th: Prom
11th:  SAHS SAC meeting @ 5PM (AVID classroom/media center)
18th:  Senior Awards @ 6PM (SAHS Auditorium)
25th: Memorial Day-Student/Teacher Holiday
27th: Report Cards Issued
28th: Graduation Rehearsal (9AM UNF Arena)
29th: SAHS Graduation (7PM @ UNF Arena; Seniors arrive by 6PM)
June
4th: Last Day for Students
5th: Last Day for Teachers-Teacher Planning Day
---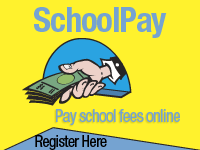 Click here to get started!
Parents can now pay several types of school fees online as designated by each school. It's quick, easy and convenient.
(NOTE: Continue to make payments for school lunches through the paypams.com website.)
SchoolPay Help Line: 888-88-MYPAY
Select this link for more information about SchoolPay.