Welcome to St. Augustine High School
Visitor Access
Student Information
Seniors
Messages & Alerts
PLEASE NOTE: For the safety of our students, anyone signing in as a visitor or wishing to sign out a student must present a picture ID (Driver's License or State ID)
Click here to become a volunteer! 
If you are a person with a disability who needs assistance and planning to attend a school meeting or program, please contact SAHS with your specific need at 547-8530.
Want to order a yearbook? Yearbooks are now available! 
Price: $65
Deadline April 4th
See the bottom of the page to pay online! 
Need to adjust your course requests? 
For an ACADEMIC / AUDITION / RECOMMENDATION level class:
The teacher will email the counselor the request change.  (We are not taking the student's word on this).
The counselor will forward that request to me.
I will make the change and the student will see it in HAC once the change has been made.
For Electives that are not academic and do not require an audition/teacher recommendation:
Student will email the counselor with the request change.
Counselor will forward to registrar.
Changes will be visible on HAC as soon as the change is made.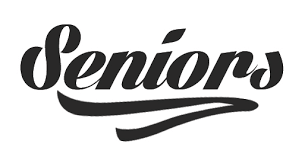 Seniors, please fill out the SENIOR EXIT SURVEY by April 29th. (Link opens best in Google Chrom or Firefox.) YOU MUST COMPLETE THIS SHORT SURVEY IN ORDER TO RECEIVE YOUR GRADUATION TICKETS ON MAY 13TH.
CLICK HERE FOR SENIOR EXIT SURVEY
WE NEED YOUR SENIOR PICTURES for the senior slide show that will be shown at Graduation.
Send them to Maryam Castro via one of the following #2016augjacket or staughighclass2016@gmail.com
April 8th – PROM @ River House
All forms
April 15 – GRAD BASH 
All tickets will be sold out after 4th period on February 24th
May 1st: Graduation Participation fee due $25 to Ms. Rimel
May 2nd – May 6th: Senior Lunch Ticket Sales $15 
Fill out lunch ticket forms and return to Ms. Rimel, Ms. Prosuch, or Ms. Bailey
May 4th: Auditions for Baccalaureate
May 9th – 13th: Senior Exams
May 12th – Senior Locker Clean Out @ 2:15
Please give locks to Ms. Prosuch or Ms. Bailey
May 13th: ALL Courses to be finished (PLATO and Virtual, etc) 
May 13th: Debt Day & Cap and Gown Delivery
Pick up cap & gown in Cafeteria
All debts must be cleared with Ms. Rimel before picking up cap & gown
May 16th: Baccalaureate at 5:30 PM @ Anastasia Baptist on SR 16
Wear your cap & gown!
May 17th: Awards Night @ SAHS 6:00 PM
May 19th: Graduation Rehearsal @ Amphitheater 9:00 AM
Rehearsal Bus available, sign up in the Media Center
Senior lunch to follow at 11 AM @ The Pier
May 20th: Graduation @ Amphitheater
Seniors need to be at the Amphitheater by 6:30 PM
Doors open at 6:30 PM
CAP AND GOWN INFORMATION:
Price of Cap & Gowns just went up NOW $62.00
Price will raise again on March 15th (Rush Orders)
Textbook Adoption: 
The St. Johns County School District will hold a parent review for the consideration of adopting the final resource/textbook selections of materials currently up for adoption on Tuesday, January 19, 2016 in the auditorium of the Fullerwood Center (10 Hildreth Drive, St. Augustine, 32084) from 4-6 p.m. The student materials will be available for examination including access to computer hardware and software as required. Cards may be filled out by parents with questions and feedback on the materials. SJCSD staff will be available and curriculum representatives will be available for support.
Tools for Success Family Conference: 
The Tools for Success Family Conference is being held on February 4th at the University of North Florida's University Center (parking is free) from 8:00am–3:00pm (sign in 7:30-8am). If you have never attended, this is an annual conference put on by a collaboration of partners (FDLRS, FIN, DCPS, Project 10, UF CARD, Arc Jacksonville, City of Jacksonville, and many more) to bring valuable transition, educational and agency information to parents, students, teachers, district staff, school counselors, related service personnel, etc in the Northeast Florida region.
There are over 25 break out sessions on a variety of topics including but not limited to; Transition, Autism, Mental Health, Guardianship, Juvenile Justice, Diploma Options, Deferral, Financial Literacy, Benefits Planning and much more. Come visit over 30 vendors (mostly agencies) and pick up valuable information to take back with you. You are encouraged to share this information with your interagency councils, families, district and school staff, and anyone you feel would benefit from this conference.
Registration is FREE and you can also pre-order a box lunch for a fee for your convenience. Please register using the link below. We hope to see you there!!!
https://www.eventbrite.com/e/tools-for-success-family-conference-tickets-19552074782
Field of Dreams:
As a brief introduction, my name is George Vancore and I help run a Handicapped Children's Baseball League called Field of Dreams that plays in Aberdeen Park in NW St. Johns County. A number of St. Johns County ESE teachers and students participate in the league that was formed over 5 years ago. Please see www.FODBaseball.org for a short video and other information about the league.
Field of Dreams Registration
Field of Dreams Flyer
PSAT Online Score Reports:
PSAT Scores: PSAT Scores are available online through the College Board at this time. SAHS will not receive score reports until January 29th. Individual schools do not have anything to do with online reports. If your child provided an email at the time of testing you should be able to create an account for viewing using the access code X4WFRT. Please visit the following website for more information https://collegereadiness.collegeboard.org/psat-nmsqt-psat-10?navid=gh-pn.
Instructional Materials for 2016: 
The School Board has approved the proposed instructional materials for the 2016 adoption cycle.
An announcement to this effect with a link to more information has been posted on the picture slider at the top of the main page of the St. Johns County School District website.
There is also a link, Board-Approved Instructional Materials, on the left side of the home page under Featured Links.  This link provides a comprehensive list of the approved instructional materials and provides directions for parent input.   Input must be submitted by March 10, 2016, 5 PM  via the Request for Reconsideration of Instructional Materials form.
Anti Bullying:
http://www.stjohns.k12.fl.us/sdfs/student/
http://www.stjohns.k12.fl.us/sdfs/parent/
http://www.stjohns.k12.fl.us/sdfs/reporting/

ESE Parent Advisory Committee: 
ESE PARENT ADVISORY COMMITTEE
St Johns County School District (SJCSD)
Topic:  Extended School Year (ESY)
NEW Date/Time:  4/12/16 from 6:00 pm – 7:30 pm
Location:  School Board Auditorium – 40 Orange Street, St Augustine 32084
Join us for a comprehensive overview of ESY (i.e., criteria for determination, FAPE, related services, LRE, delivery models, IEP documentation, legal issues)
Target Audience:
Parents of students with disabilities
Teachers of students with disabilities
Students with disabilities age 14 and up
The purpose of the committee is to provide input to district staff regarding our ongoing effort
to continuously improve services for students with disabilities.
Parents, Educators, Administrators, & Business Representatives are invited and encouraged to attend.
Make Every Day Count Yellow Jackets!
---
Empowering Excellence in Educators


Learn about St. Johns County School District's new instructional evaluation system that will advance student growth and academic achievement.
---
Useful Websites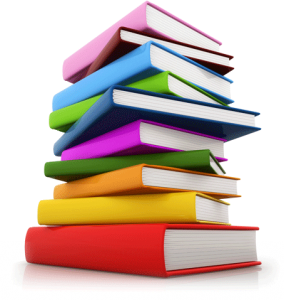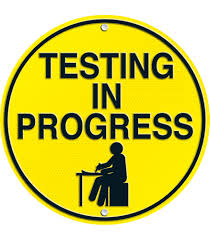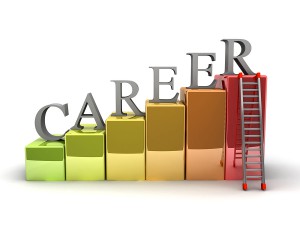 Reading Support                                  Testing Information                            Career Academies 
Jacket Prep & Reading Resources                                          Test Dates, Locations & Information                                 ROTC, SJCAA, AICE Aerospace & Teaching Academies
---
Direct Line for Attendance
(904)-547-8519
Direct Line for Nurse
(904)-547-8832
---
Portrait & Yearbook Information



School Code: 1197
---
Important Information

ESE Parent Advisory Memo 9/22/15
ALL PARKING DECALS ARE SOLD OUT! SENIOR & UNDERCLASSMAN DECALS ARE ALL SOLD OUT!

We now have our own SAHS WebApp.  Just use your internet browser on your smart phone to connect to the "St. Augustine High School Website" (http://www-sahs.stjohns.k12.fl.us) and follow your screen prompt to save the "Yellow Jacket APP" icon to your phone.

School policy prohibits the ordering and delivery of food from off campus vendors during the school day.  All students are expected to bring their own lunch or buy lunch at school.  Any vendors arriving with off campus orders for students will not be accepted.  Please plan accordingly.

Your vote makes a big difference to our school.
Visit GiveWith.Target.com to vote for SAHS.

---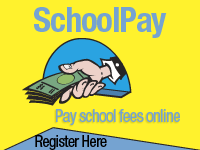 Click here to get started!
Parents can now pay several types of school fees online as designated by each school. It's quick, easy and convenient.
(NOTE: Continue to make payments for school lunches through the paypams.com website.)
SchoolPay Help Line: 888-88-MYPAY
Select this link for more information about SchoolPay.