Welcome to St. Augustine High School
Visitor Access
Student Information
Back to School
Messages & Alerts
PLEASE NOTE: For the safety of our students, anyone signing in as a visitor or wishing to sign out a student must present a picture ID (Driver's License or State ID)
Click here to become a volunteer! 
If you are a person with a disability who needs assistance and planning to attend a school meeting or program, please contact SAHS with your specific need at 547-8530.
We have had a terrific start to the 2016-2017 school year!  This is an exciting time to be a Jacket and we are experiencing a strong amount of growth in our student population.  As referenced in Dr. Joyner's welcome back letter, we as a school are required to meet state law regarding class size on a per classroom basis in certain core content area classes.  The growth of our student population, combined with the class size restrictions, make it very difficult to change student schedules at this time.  Priority for schedule changes will be given to students needing particular classes to meet graduation requirements.  While we would like to accommodate all schedule change requests, we have extremely limited ability to grant requests involving elective courses at this time.  We appreciate your understanding as we continue to work through balancing classes to provide our students with the best education possible.
SENIOR PARKING PAINTING MAKE UP DAY
Senior reserved parking spot painting will be Saturday September 10th from 9 AM to 12 PM.
Students must see Mr. Mastoridis prior for approval of their sketch – must submit by September 10th.
The first two weeks of October are Disability History and Awareness Weeks! Section 1003.4205, Florida Statutes, entitled Disability History and Awareness Instruction, was signed into law in 2008. It requires school districts to designate the first two weeks of October as Disability History and Awareness Weeks and also promotes providing instruction for students in all public schools to expand student knowledge, understanding, and awareness of individuals with disabilities, disability history, and the disability rights movement.
Make Every Day Count Yellow Jackets!
---
---
---
Cady Studios
http://cadystudios.com/

---
Transcript Requests
Request official transcripts through the guidance office. The first transcript is free of charge. Each additional transcript is $2.00.
Current students and graduates of 2012 and after request transcripts here:


If you graduated BEFORE 2012, please contact Becky Cosgrove in the Student Records Department. 904-547-8517, Rebecca.Cosgrove@stjohns.k12.fl.us.
---
---
---
Empowering Excellence in Educators


Learn about St. Johns County School District's new instructional evaluation system that will advance student growth and academic achievement.
---
Useful Websites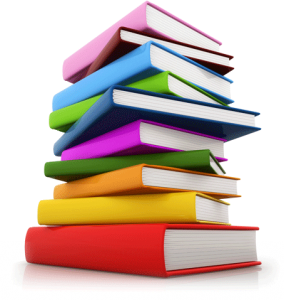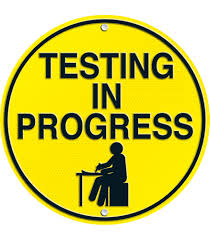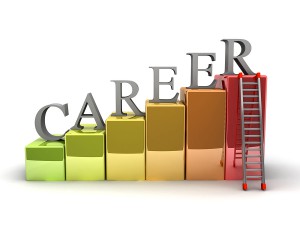 Reading Support                                  Testing Information                            Career Academies 
Jacket Prep & Reading Resources                                          Test Dates, Locations & Information                                 ROTC, SJCAA, AICE Aerospace & Teaching Academies
---
Direct Line for Attendance
(904)-547-8519
Direct Line for Nurse
(904)-547-8832
---
---
Important Information 

We now have our own SAHS WebApp.  Just use your internet browser on your smart phone to connect to the "St. Augustine High School Website" (http://www-sahs.stjohns.k12.fl.us) and follow your screen prompt to save the "Yellow Jacket APP" icon to your phone.

School policy prohibits the ordering and delivery of food from off campus vendors during the school day.  All students are expected to bring their own lunch or buy lunch at school.  Any vendors arriving with off campus orders for students will not be accepted.  Please plan accordingly.

Your vote makes a big difference to our school.
Visit GiveWith.Target.com to vote for SAHS.

---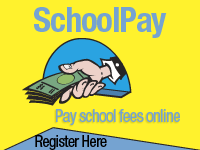 Click here to get started!
Parents can now pay several types of school fees online as designated by each school. It's quick, easy and convenient.
(NOTE: Continue to make payments for school lunches through the paypams.com website.)
SchoolPay Help Line: 888-88-MYPAY
Select this link for more information about SchoolPay.