Welcome to St. Augustine High School
Visitor Access
Student Information
Summer Reading & Assignments
Messages & Alerts
PLEASE NOTE: For the safety of our students, anyone signing in as a visitor or wishing to sign out a student must present a picture ID (Driver's License or State ID)
Click here to become a volunteer! 
If you are a person with a disability who needs assistance and planning to attend a school meeting or program, please contact SAHS with your specific need at 547-8530.
Want to order a yearbook? Yearbooks are now available! 
Price: $65
Deadline April 4th
See the bottom of the page to pay online! 
Need to adjust your course requests? 
For an ACADEMIC / AUDITION / RECOMMENDATION level class:
The teacher will email the counselor the request change.  (We are not taking the student's word on this).
The counselor will forward that request to me.
I will make the change and the student will see it in HAC once the change has been made.
For Electives that are not academic and do not require an audition/teacher recommendation:
Student will email the counselor with the request change.
Counselor will forward to registrar.
Changes will be visible on HAC as soon as the change is made.
ST AUGUSTINE HIGH SCHOOL SUMMER READING 2016
Students in STANDARD ENGLISH CLASSES may choose any book from the list below. Students in HONORS and AICE classes must read the book listed for your grade level.
HONORS & AICE* SUMMER READING
*Visit SAHS website (http://www-sahs.stjohns.k12.fl.us) for additional assignments for courses marked with an *
9TH  GRADE HONORS: A Long Way Gone, by Ishmael Beah
*9TH  GRADE AICE: The Glass Castle, by Jeannette Walls
10TH GRADE HONORS: The Uglies, by Scott Westerfeld
*10TH  GRADE AICE: The Great Gatsby, by F. Scott Fitzgerald
11TH  GRADE HONORS: The Reivers, by William Faulkner
*11TH GRADE AICE: The Namesake, by Jhumpa Lahiri AND How to Read Literature Like a Professor Revised Edition (2014), by Thomas Foster
12TH  GRADE AICE GENERAL PAPER: The Stranger, by Albert Camus
*12TH GRADE AICE ENGLISH LIT: Wuthering Heights, by Emily Bronte
STANDARD ENGLISH, GRADES 9-12, CHOOSE ONE
The following award-winning books were chosen for their high-interest, engaging content and characters.  Some books may contain mature themes and/or language.
Skink: No Surrender by Carl Hiasen                                                                         Young Adult Fiction
When your cousin goes missing under suspicious circumstances, who do you call?  There's only one man for the job: a half-crazed, half-feral, one-eyed ex-governor of Florida named Skink.  Skink joins Richard on a breakneck chase across Florida, undaunted by lightning storms, poisonous snakes, flying bullets and giant gators.  There are a million places Malley could be, a million unpleasant fates that could have befallen her, but one this is certain:  in the Florida swamp, justice is best served WILD!
Extraordinary Means, by Robyn Schneider                                                                Young Adult fiction
Lane finds out he has an incurable strain of tuberculosis. He is sent to Latham House, a sanatorium for dying teens with bizarre rules and unique characters. It is here that Lane reconnects with Sadie, a girl he was once transfixed with at summer camp years ago. Now Lane and Sadie find themselves falling in love and redefining who they really are during what is probably the last few weeks of their lives.  (WARNING: SOME SEXUAL CONTENT)
The Making of A Navy SEAL, by Brandon Webb                                                                          Memoir
Brandon Webb's father sent him out on his own.  His Navy SEAL instructors expected him to fail. This is Brandon's true story of how he overcame the odds to become a Navy SEAL, a sniper, and to train famous SEALS including Chris Kyle (of "American Sniper" fame) and Marcus Luttrell.
Mayonnaise, by R.J. Feliciano                                                                Young Adult fiction                         Senioritis, acnes and rampant hormones have turned the odds against a 17-year-old ever graduating, getting a driver's license, or taking his dream girl to prom. It does not help that he is mentored by an off-the-wall driving instructor and harassed daily by the local bully. This story is set in New York City's El Barrio in the 1950's and is written by local author and SAHS substitute teacher, Mr. Feliciano.
I Am Princess X, by Cherie Priest and Kali Ciesemier                                                   Young Adult fiction
Suddenly May begins seeing I AM PRINCESS X stickers all over Seattle, and even discovers a whole I AM PRINCESS X        webcomic online.  This can only mean one thing:  her best friend, Libby, from 5th grade is alive and didn't drown in a car crash.  Where has she been hiding all these years and why?  I AM PRINCESS X is part mystery, part graphic novel, and all cyber thriller!
Everything Everything, by Nicola Yoon                                                                          Young Adult fiction
Madeline Whittier doesn't get out much.  Scratch that.  She doesn't get out at all. She's so sick that even leaving her house might kill her.  She's o.k. with her isolation until Olly moves in next door – and nothing will be the same. (WARNING: SOME SEXUAL CONTENT)
All American Boys, by Jason Reynolds and Brendan Kiely                                         Young Adult fiction
Quinn saw it all.  He saw his best friend's older brother beating a classmate. The classmate happened to be Rashad, a black ROTC student who was wearing baggy clothes. The older brother happened to be a cop who was white. Now Quinn must make the right choice…loyalty or honesty?
 SUMMER ASSIGNMENTS

AICE 9th Grade Language (Part 1)
AICE 9th Grade Language (Part 2)
10th Grade AICE: The Great Gatsby Data Sheet
AICE Senior Literature 2 (Part 1)
AICE Senior Literature 2 (Part 2)
AICE Senior Literature 2 (Part 3)
AICE 11th Grade English Literature 1 (Part 1)
AICE 11th Grade English Literature 1 (Part 2)
Textbook Adoption: 
The St. Johns County School District will hold a parent review for the consideration of adopting the final resource/textbook selections of materials currently up for adoption on Tuesday, January 19, 2016 in the auditorium of the Fullerwood Center (10 Hildreth Drive, St. Augustine, 32084) from 4-6 p.m. The student materials will be available for examination including access to computer hardware and software as required. Cards may be filled out by parents with questions and feedback on the materials. SJCSD staff will be available and curriculum representatives will be available for support.
Tools for Success Family Conference: 
The Tools for Success Family Conference is being held on February 4th at the University of North Florida's University Center (parking is free) from 8:00am–3:00pm (sign in 7:30-8am). If you have never attended, this is an annual conference put on by a collaboration of partners (FDLRS, FIN, DCPS, Project 10, UF CARD, Arc Jacksonville, City of Jacksonville, and many more) to bring valuable transition, educational and agency information to parents, students, teachers, district staff, school counselors, related service personnel, etc in the Northeast Florida region.
There are over 25 break out sessions on a variety of topics including but not limited to; Transition, Autism, Mental Health, Guardianship, Juvenile Justice, Diploma Options, Deferral, Financial Literacy, Benefits Planning and much more. Come visit over 30 vendors (mostly agencies) and pick up valuable information to take back with you. You are encouraged to share this information with your interagency councils, families, district and school staff, and anyone you feel would benefit from this conference.
Registration is FREE and you can also pre-order a box lunch for a fee for your convenience. Please register using the link below. We hope to see you there!!!
https://www.eventbrite.com/e/tools-for-success-family-conference-tickets-19552074782
Field of Dreams:
As a brief introduction, my name is George Vancore and I help run a Handicapped Children's Baseball League called Field of Dreams that plays in Aberdeen Park in NW St. Johns County. A number of St. Johns County ESE teachers and students participate in the league that was formed over 5 years ago. Please see www.FODBaseball.org for a short video and other information about the league.
Field of Dreams Registration
Field of Dreams Flyer
PSAT Online Score Reports:
PSAT Scores: PSAT Scores are available online through the College Board at this time. SAHS will not receive score reports until January 29th. Individual schools do not have anything to do with online reports. If your child provided an email at the time of testing you should be able to create an account for viewing using the access code X4WFRT. Please visit the following website for more information https://collegereadiness.collegeboard.org/psat-nmsqt-psat-10?navid=gh-pn.
Instructional Materials for 2016: 
The School Board has approved the proposed instructional materials for the 2016 adoption cycle.
An announcement to this effect with a link to more information has been posted on the picture slider at the top of the main page of the St. Johns County School District website.
There is also a link, Board-Approved Instructional Materials, on the left side of the home page under Featured Links.  This link provides a comprehensive list of the approved instructional materials and provides directions for parent input.   Input must be submitted by March 10, 2016, 5 PM  via the Request for Reconsideration of Instructional Materials form.
Anti Bullying:
http://www.stjohns.k12.fl.us/sdfs/student/
http://www.stjohns.k12.fl.us/sdfs/parent/
http://www.stjohns.k12.fl.us/sdfs/reporting/

Make Every Day Count Yellow Jackets!
---
New School Year Forms-(complete and have your student return to his/her homeroom teacher)
2016 2017 District Required Forms
---
Free Parent Workshop at SAHS- 8/3/2016 at 6-8:30PM
Practical Magic: Behavior Management for Parents of Students of All Ages
presented by Melisa Genaux, author and behavior specialist
Registration Required: www.SignUpGenius.com/go/10C0944A4AB2AA7F85-practical2 or call Sarah Coffin at 904-547-7672
Please join us to learn:
how to give directions that your children will follow
how to respond to difficult behavior, so that it doesn't get worse
how to reduce conflict with your children
how to make your relationship with your child peaceful and happy for both of you
---
Cady Studios
http://cadystudios.com/

---
Transcript Requests
Request official transcripts through the guidance office. The first transcript is free of charge. Each additional transcript is $2.00.
Current students and graduates of 2012 and after request transcripts here:


If you graduated BEFORE 2012, please contact Becky Cosgrove in the Student Records Department. 904-547-8517, Rebecca.Cosgrove@stjohns.k12.fl.us.
---
Free Use of High School Outdoor Facilities This Summer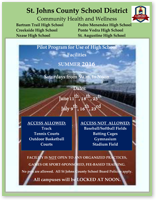 For six Saturdays in June and July, outdoor facilities at each of our high schools will be open for public use to promote community health and wellness. Some restrictions apply.
Please view the flyer for details.
---
Orientation Schedule
Monday, August 1st
9 – 11:30 AM………………        Seniors, Last Names A – Z  (SAHS Cafeteria)
12:30-3 PM…………………Juniors, Last Names A-Z  (SAHS Cafeteria)
Tuesday, August 2nd
9 – 11:30 AM………………Sophomores, Last Names A – Z  (SAHS Cafeteria)
6PM…..New Jacket Night (SAHS Auditorium; for new SAHS students and parents)

Monday, August 8th
9AM – 12PM………………All Freshmen-Link Crew Orientation  (SAHS Gym)
---
Empowering Excellence in Educators


Learn about St. Johns County School District's new instructional evaluation system that will advance student growth and academic achievement.
---
Useful Websites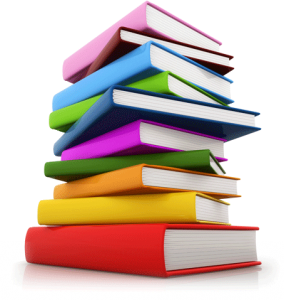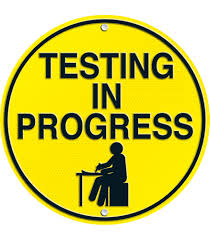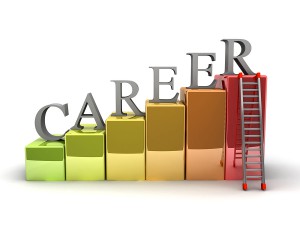 Reading Support                                  Testing Information                            Career Academies 
Jacket Prep & Reading Resources                                          Test Dates, Locations & Information                                 ROTC, SJCAA, AICE Aerospace & Teaching Academies
---
Direct Line for Attendance
(904)-547-8519
Direct Line for Nurse
(904)-547-8832
---
---
Important Information 

We now have our own SAHS WebApp.  Just use your internet browser on your smart phone to connect to the "St. Augustine High School Website" (http://www-sahs.stjohns.k12.fl.us) and follow your screen prompt to save the "Yellow Jacket APP" icon to your phone.

School policy prohibits the ordering and delivery of food from off campus vendors during the school day.  All students are expected to bring their own lunch or buy lunch at school.  Any vendors arriving with off campus orders for students will not be accepted.  Please plan accordingly.

Your vote makes a big difference to our school.
Visit GiveWith.Target.com to vote for SAHS.

---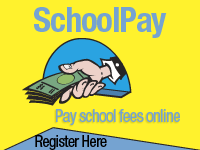 Click here to get started!
Parents can now pay several types of school fees online as designated by each school. It's quick, easy and convenient.
(NOTE: Continue to make payments for school lunches through the paypams.com website.)
SchoolPay Help Line: 888-88-MYPAY
Select this link for more information about SchoolPay.