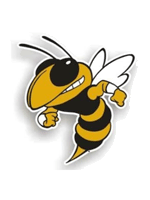 Swimmers are to prioritize their schedules based on the following parameters:
#1           Family
#2           Academics
#3          Swimming
Swimmers are expected to be on time and prepared for practice daily.
Swimmers are responsible to contact the coach if they are absent from practice. If a swimmer misses practice the day of a meet, he will be ineligible to compete that day.
Swimmer must participate in all fundraising activities.
Swimmers must attend meet in team uniform (Team T-Shirt) on day of meet.
Swimmers must ride the bus to all away meets. They are not allowed to drive their own vehicles due to school board policy. If a swimmer wishes to leave a meet with their parent after the competition concludes they must sign out with the coach.
Swimmers are not allowed to participate in any other sport activities until the fall season has concluded.
In order to earn a varsity letter in swimming, all swimmers must complete the season, participate in the majority of the meets and be in good standing with coach and athletic department.