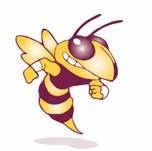 Scholarships & Financial Aid
For national, state, and local scholarship opportunities to earn money for college, please review the virtual
SAHS Scholarship Bulletin
Updated 2/14/16
---
SAHS Financial Aid Night – October 26, 2016 in the SAHS Media Center (Rescheduled from Oct. 10th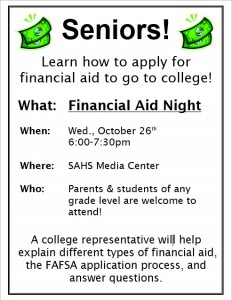 due to Hurricane Matthew)
Students and parents, please join the SAHS counselors and a representative from St. Johns River State College on Wednesday, October 26th at 6:00pm. We will help you understand the financial aid application process, the FAFSA, and answer questions. The FAFSA is available online this year on October 1, 2016 at www.fafsa.org.
---
Need help filling out the FAFSA? Come to College Goal Sunday!
October 23rd, 2016 from 1:00 – 4:00 p.m.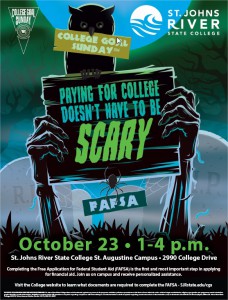 St. Johns River State College – St. Augustine Campus
2990 College Drive, St. Augustine, FL 32084
College Goal Sunday is a statewide program that provides free information and assistance to families applying for college financial aid. Join us for:
• FREE step-by-step instructions for completing and submitting the FAFSA, along with the Florida Financial Aid Application
• FREE tax preparation assistance provided by United Way
• Financial aid presentations
• SJR State campus tours.  Learn more about SJR State's 40+ programs
For more information, visit: http://www.sjrstate.edu/cgs
---
Bright Futures Scholarship – Important for Seniors!
The Bright Futures Scholarship application is available online on December 1, 2016. To apply online, please visit https://www.floridastudentfinancialaidsg.org/ua/sawstua_uaform.asp.
For more information about this scholarship, please visit http://www.floridastudentfinancialaid.org/SSFAD/bf/bfmain.htm.
---
Additional Scholarship Information
http://www.fastweb.com
http://www.studentscholarships.org/2015scholarships.php
http://www.nacacnet.org/Pages/default.aspx
http://www.finaid.org
http://www.collegeboard.com
http://www.findtuition.com/scholarships/
http://www.scholarships.com/financial-aid/college-scholarships/scholarships-by-state/florida-scholarships/