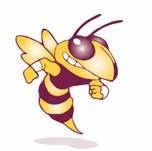 Scholarships & Financial Aid
For national, state, and local scholarship opportunities to earn money for college, please review the virtual scholarship bulletin.
 COMING SOON!
---
Bright Futures Scholarship – Important for Seniors!
The Bright Futures Scholarship application is available online on December 1, 2017. To apply online, please visit https://www.floridastudentfinancialaidsg.org/ua/sawstua_uaform.asp.
For more information about this scholarship, please visit http://www.floridastudentfinancialaid.org/SSFAD/bf/bfmain.htm.
---
Students should submit the Free Application for Federal Student Aid (FAFSA) beginning October 1st of their senior year. It must be completed no later than August 31st in order to be considered for eligibility.
http://www.fafsa.ed.gov
---
Additional Scholarship Information
http://www.fastweb.com
http://www.studentscholarships.org/2015scholarships.php
http://www.nacacnet.org/Pages/default.aspx
http://www.finaid.org
http://www.collegeboard.com
http://www.findtuition.com/scholarships/
http://www.scholarships.com/financial-aid/college-scholarships/scholarships-by-state/florida-scholarships/