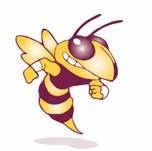 Dual Enrollment
What is Dual Enrollment?
The Dual Enrollment Program at St. Johns River State College provides eligible students the opportunity to earn both high school and college credit at the same time.  Eligible students can take one or more college-level courses which will qualify for high school graduation credits as well as college credit.
What are the requirements to enroll in a Dual Enrollment Course?
Must have an unweighted 3.0 unweighted GPA
Must demonstrate college readiness via appropriate ACT, SAT, PERT or CPT scores.
In order to take ENC 1101, you must have the following test scores:
ACT- reading 19, English 17
SAT- both must be 440
CPT- both must be 83
PERT Reading 106, English 103
In order to take MAC 1105, you must have the following test scores:
ACT – 21
SAT – 450
CPT – 85
PERT – 123
Must be a degree seeking student
Must have approval of high school principal and counselor
How do I enroll in Dual Enrollment courses?
Students and parents should attend the required information session prior to the registration window. Fall registration is in May, Spring registration is in October, and Summer registration is in February. Fill out the required admissions form and registration form, and submit qualifying test scores. All forms must be submitted to Katie Maltby, Dual Enrollment Coordinator, [email protected]. Students may stop by guidance to see their counselor for questions and to check eligibility.
Dual Enrollment Registration PowerPoint Presentation
2017-2018 Dual Enrollment Application/Admission Form
2017-2018 Principles of Participation Form
Course Registration – How to Select Courses
Please visit the St. Johns River State website for more information and FAQ's: http://www.sjrstate.edu/dual.html
For help choosing college courses, please view this presentation.