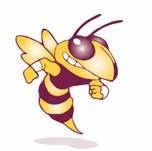 Dual Enrollment Opportunities
What is Dual Enrollment?
Dual Enrollment opportunities provide eligible students the opportunity to earn both high school and college credit at the same time. Eligible students can take one or more college-level courses which will qualify for high school graduation credits as well as college credit.
Benefits of Dual Enrollment
1.) Earn college credit
2.) Offset expenses for families – Free college tuition, textbooks and lab fees
3.) Shorten the time necessary to obtain a college degree
---
Dual Enrollment Programs Available to SAHS Students
St. Johns River State College

Qualifications for Dual Enrollment at SJRSC
Hold a 3.0 unweighted grade point average (GPA).
Have a full set of acceptable SAT, ACT, PERT or CPT scores.
DE Considerations
Dual Enrollment is the start of a student's college transcript. DE grades will follow students forever, which can impact admittance into college/university.
DE classes will transfer to the Florida State Universities System (SUS).
At 30 credit hours, students will need to declare their intended major and intended transfer college or university.
DE textbooks are loaned through the Media Services Department located at 10 Hildrith Drive in St. Augustine, (904) 547-3947.
How Do I Enroll?
Confirm that your unweighted cumulative GPA is at least a 3.0
Read and understand SJR State DE Students' Responsibilities.
Complete a dual enrollment application online. Request this link from your school counselor via email.
Complete one of the following approved college placement tests: SAT, ACT, PERT, or CPT. SJRSC offers the PERT for $20. Contact the Testing Office at 386-312-4228 to schedule a test date.
Submit your signed consent form (you will be prompted to print this off during the online application process) and test scores to your school counselor to complete the application process.
Once your application has been approved, you will need to submit a dual enrollment course registration form to your high school counselor to register for courses. This needs to be completed for each semester of participation in dual enrollment. Students DO NOT register for courses online. This must be done through submission of the course registration form to his/her school counselor.
Your High School Counselor MUST approve your course registration form and/or changes before submission to the DE Department.
Fall course registration opens May 2019, Spring registration opens in October, and Summer registration opens in February.
Dual Enrollment questions during summer break should be directed to SAHS Registrar.
Dual Enrollment Orientation Presentation
  Course Registration – How to Select Courses
Please visit the St. Johns River State website for more information and FAQ's: http://www.sjrstate.edu/dual.html
For help choosing college courses, please view this presentation.
---
First Coast Technical College


Dual Enrollment Programs at FCTC
Air Conditioning, Refrigeration and Heating Technology
Landscape & Turf Management
Nursery Management
Automotive Service Technology
Culinary Arts
Diesel Technologies
Dental Assisting
Medical Assisting
Welding Technologies- evening program available with sufficient enrollment
Application Process:
Complete and return the 2019-2020 Dual-Enrollment-Application and Dual Enrollment Student Agreement to the FCTC Dual Enrollment Advisor. These documents are also available in your school counseling office.