Welcome to
The Cambridge AICE Program at St. Augustine High School
Cambridge International Fellowship Centre
AICE Counselor

Dena Bechtle
(904)-547-8533
bechtld@stjohns.k12.fl.us
---
AICE Advisory Board Officers 2014-2015
| | |
| --- | --- |
| President: | Holly Washburn |
| Vice President: | Conor Griffin |
| Secretary: | Ajay Patel |
| Treasurer/Fundraising Coordinator: | Michael Whittaker |
| Publications/Marketing: | Levi Derickson & Olivia Eastman |
AICE Advisory Board Meetings
Meetings for 2014-2015 will be Thursdays @ 8:20 in room C302.
Next meeting is 9/25

Minutes from prior meetings AICE Board Meeting Minutes
All AICE students are invited and encouraged to attend. Get involved and let your voice be heard!
Parents are important too! If you have an interest in helping with the AICE Advisory Board, please join us at the next meeting, we'd love to have you!
---
CIE Transcript Request Form Electronic 2015
Students will be allowed to request ONE AICE Transcript which will go to the college/university where they have been accepted and have decided to attend. This is NOT to be used during the college application process.
---
AICE T-shirts Available for Sale
Standard and ladies fitted t-shirts, all with the same design. Sizes Small through XL for both styles.


Standard T-shirts – $10
Ladies T-Shirts – $12

Students can stop by my office with their payment and a note with their t-shirt style and size and I'll get them ready to pick up. Depending on the day, I may have them ready to pick up by the end of the day – but if the testing schedule is heavy, it may not be until the next day.

GET YOURS WHILE THERE ARE PLENTY OF EACH SIZE!!!!!

Dena Bechtle
AICE Guidance Counselor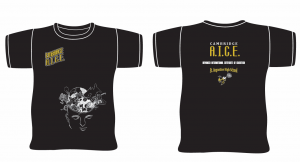 ---
---
The Cambridge Website
Parents or students can look at specific syllabus information, as well as LOTS of info. about Cambridge programs around the world. www.cie.org.uk
Cambridge College Recognition Website
Where students/parents can look up the policy for hundreds of colleges regarding credit for AICE Exams
Cambridge STUDENT Website
At www.cambridgestudents.org.uk, students can access Learner Guides by subject, Study Guides with general helpful tips, common FAQs, Study Planners to organize exam study time, and much, much more! They will also find past papers, resource lists, revision checklists and useful web links for many subjects on the site. There are links to interactive simulations and games, and science resources which you can download for free. Please share with your Cambridge Students!
What makes Cambridge Students So Special?
Cambridge Outlook Magazine provides a colourful insight into CIE and is an important way of communicating with Cambridge schools and readers around the world.
TUTORING AVAILABLE
Any student in need of academic help should contact Mrs. Bechtle to arrange for tutoring from an AICE student.
ROTARY EXCHANGE
Several students from SAHS are participating in a year-long rotary exchange. You can read about their experiences in their blogs at ww.ryeflorida.org/outbounds2009.htm
AICE Magnets
AICE Magnets are available for $3 each. See Mrs. Bechtle if you'd like to purchase one.
Join the CIE community on


To get involved, you just need to visit our new Facebook page and become a fan of CIE. Post comments, chat to fellow Cambridge teachers, students, parents and community members worldwide. Our Facebook page includes photos of recent CIE events, videos, as well as regular news updates. With thousands of Cambridge teachers and students joining from around the world everyday, Facebook works to bring the Cambridge Learning Community closer together. We look forward to your comments!